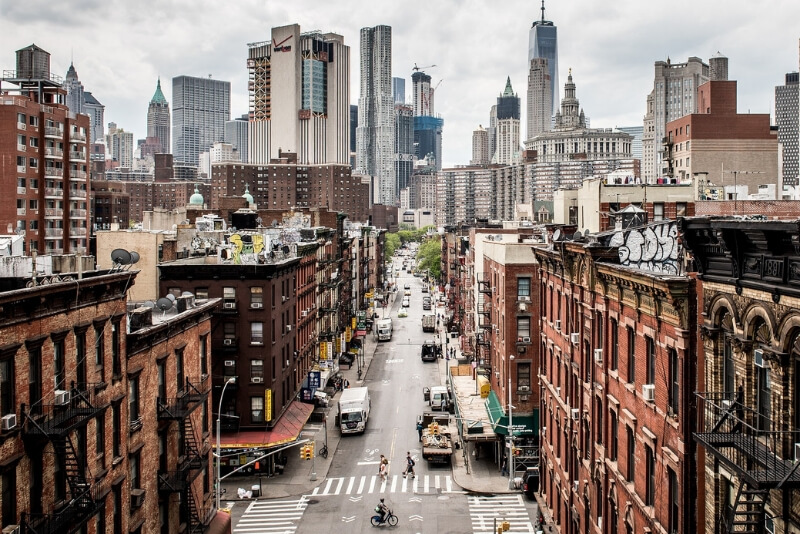 Comparing 15 Popular Soundproofing Materials
Your home is supposed to be a peaceful refuge from the bustle of everyday life, but when outside noises creep in through the windows, walls, or ceilings, your private oasis can start to feel more like your own personal pressure cooker.
Thankfully, there are many different methods and materials you can employ to reduce the incursion of outside noise and noise transfer between rooms, from simple materials like drywall, sound insulation, and soundproof window inserts, to specially designed soundproofing materials such as:
Mass-loaded vinyl
Resilient channels
Acoustic tiles
Damping compound
Acoustical sealant or caulk
Soundproof window curtains or soundproof blankets
Custom-fitted soundproof windows
With so many options available, it can be hard to determine which soundproofing material is right for your unique circumstances. Keep reading to learn more about 15 of the most common soundproofing materials, their effectiveness, the advantages and disadvantages of each, and when to use what method.
Soundproofing 101: "Sound absorbing" vs. "soundproofing"
Did you know that "soundproofing" and "sound absorbing" don't mean the same thing? Before we jump into our comparison of the most popular soundproofing materials, it helps to understand these fundamental aspects of sound and noise reduction.
Sound absorbing materials are typically soft, fluffy products, that are mainly used to improve the acoustics within a room by reducing reverberations and echoes. While they can have a significant impact on the quality of sound within a room, they will not stop a sound from entering or leaving the room.
Common sound absorbing materials include:
Acoustic tiles or soundproof foam panels
Soundproof blankets
Soundproof window curtains
Soundproof wallpaper
Soundproofing materials, on the other hand, are designed to stop sound from entering or escaping a room at all. They achieve this by adhering to four principles:
Mass: Adding mass in the form of solid materials that are heavy and/or thick is one of the most effective ways to block sound, and thereby reduce noise transfer, particularly for airborne sounds like voices, loud music, or traffic noises and sirens. Examples: Additional layers of drywall, mass-loaded vinyl.
Damping: Damping is achieved using special compounds that convert energy into heat. In order to be effective, the damping compound must be applied between two stiff panels, such as drywall or plywood, which are then screwed together. Damping is particularly effective for reducing low-frequency noise. Examples: Green Glue, some silicone caulking.
Decoupling: Decoupling introduces gaps into the internal structure of a building, which makes it much easier to interrupt sound vibrations by forcing them to vibrate harmlessly against the decoupling materials, rather than transferring through the wall, floor, or ceiling. Because decoupling requires the removal of existing walls, floors, and ceilings, this method is best used during initial construction, though it can be implemented afterwards as part of a major renovation. Decoupling is ideal for blocking sounds that transfer through the structure of a building, such as impact noises. Examples: Resilient channels.NOTE: Poorly executed decoupling may actually worsen low-frequency noise by effectively creating a "room within a room".
Absorption: Absorption is primarily used to improve sound quality within a room. It may play a role in soundproofing a space, but absorption is not nearly as effective as adding mass, damping, or decoupling. Examples include: Acoustic tiles, soft furniture.
Combining these principles is the most effective way to reduce or eliminate noise transfer.
15 common soundproofing materials
The right material, or combination of materials, will depend on the location you want to soundproof, as well as the different noise frequencies and transmission modes you are dealing with.
There are many materials at your disposal to help reduce or eliminate unwanted noise, from easy DIY options to total renovations. Here are some of the most popular soundproofing materials:
Soundproofing walls, floors, and ceilings
Mass-loaded vinyl (MLV)
Resilient sound channels
Damping compound
Acoustic tiles or soundproof foam panels
Floor underlayment
Anti-vibration floor mats
Drywall
Sound insulation
Soundproof blankets
Soundproof wallpaper
Soundproofing windows and doors
Custom-fitted soundproof windows
Sound-dampening plastic window film
Soundproof window curtains
Acoustical sealant or acoustical caulk
Weatherstripping
The cost, effectiveness, and ease of installing each of these soundproofing materials varies greatly, so let's jump in.
Materials for soundproofing walls, floors, and ceilings
Materials for soundproofing windows and doors
Conclusion
If you're searching for ways to silence unwanted noise and add some much-needed quiet to your home, there are several different soundproofing methods and materials you can employ. The right soundproofing material, or combination of materials, ultimately depends on your unique circumstances:
What sources of noise are you dealing with?
How loud are they?
What space in your home are you soundproofing?
Exterior noises like construction or street sounds typically enter your home through windows and doors. Blocking or sealing gaps in these areas using simple solutions like soundproof window curtains or weatherstripping can help reduce noise, but custom-fitted soundproof windows or other special soundproofing materials are the most effective option.