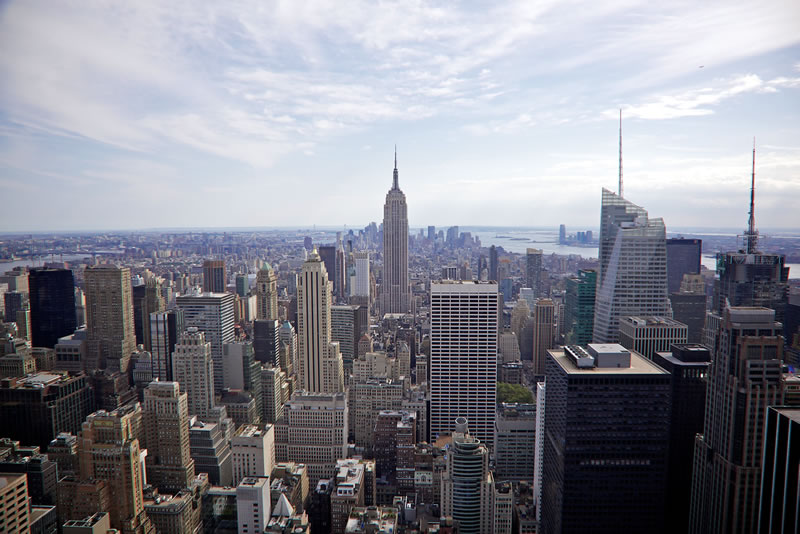 Silence the City that Never Shuts Up with Soundproof Interior Windows
Areas that used to be quiet oases in New York City are no longer immune to the noise and bustle of the City That Never Sleeps.
Despite adjustments to the city's Noise Code in 2007, the number of noise complaints is steadily rising; 420,000 complaints were lodged with the city's 311 hotline in 2016—more than double the number in 2011. In a recent article featured in the New York Times titled, "New York Becomes the City That Never Shuts Up," a city councilman who represents the once-peaceful Upper East Side noted that noise now is the #1 complaint, with the majority of complaints springing from human interaction such as parties, banging or pounding, and loud talking.
Construction is another common source of excessive noise. As new developments are built to house New York City's growing population (now at a record high of 8.5 million), an increasing number of permits allowing developers to work outside the designated work hours of 7AM and 6PM have been issued by the Buildings Department, with more than double the amount of permits issued in 2016 versus 2011.
Noise pollution is more than just a simple annoyance—it has been linked to health concerns such as stress, hypertension, and heart disease. As the noise levels continue to rise, it becomes increasingly important to protect yourself, your loved ones, or your employees from the potentially detrimental effects of constant exposure to high decibel levels.
Noise-proofing your home or office by insulating your walls is both costly and inconvenient. Most construction and street noise actually penetrates into homes or offices via the exterior windows, which makes soundproofing your windows one of the most effective ways to eliminate outside noises.
Installing brand new windows can be expensive (not to mention adding unnecessary noise to the existing cacophony), but with Cityproof soundproof interior windows, there's no need to replace or modify your existing windows. Cityproof interior windows are installed on the inside of your existing windows, creating a buffer zone of air space that offers up to 95% noise reduction for outside sounds, sealing out loud city noises like raucous crowds or construction. And because they're custom-manufactured to fit seamlessly with your existing windows, Cityproof soundproof interior windows don't require any structural changes or obstruct any views.
Contact Cityproof today to find out how we can help you silence the City That Never Sleeps.