Hundreds of Customers in Westchester
From Yonkers to Katonah, residents of Westchester County have sought out Cityproof's soundproofing solutions to decrease noise and increase the enjoyment of their homes. Whether the problem was traffic noise or the noise from neighbors going about their routines, Cityproof's windows performed as expected without needing to swap out existing windows and with interior changes that are virtually unnoticed.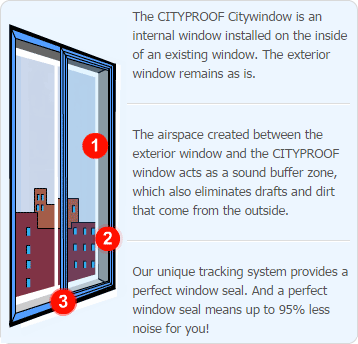 Why We're the Better Choice
Since 1960, Cityproof has installed over 50,000 custom windows in over 4,000 residential and commercial, non-landmark and landmark buildings. Custom design and construction allows for maximum flexibility to mirror your existing exterior windows promising no obstruction of views. You can expect:
up to 95% noise reduction
up to 99% draft and dirt elimination
up to 30% reduction in cooling and heating costs per year
99% elimination of the sun's ultra violet rays to protect furnishing and artwork
Contact Us Today!
Almost all site visit estimates are
free of charge

and without any obligation.

Get in touch with one of our soundproofing experts. Call us at (718) 786-1600 or provide your contact information below. We're here to help.