No doubt first impressions at a hotel are very important, which is why the service one receives is critical. The appearance and size of the room are also important and will be shared with friends looking for recommendations. When it comes to complaints, "According to J. D. Power's research, noise and a bad Internet connection are two of the most common problems guests experience(1). And if the hotel is in a busy area, blocking traffic noise is going to be a key challenge to overcome.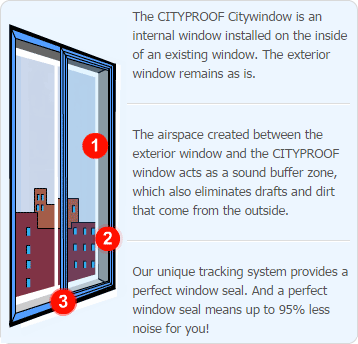 The Right Choice for Hotels
Cityproof can assist with custom design services to develop and recommend the type of system, including glass selection, for any hotel. Shop drawings can be provided prior to fabrication.
Speak To An Expert
Almost all site visit estimates are
free of charge

and without any obligation.

We're sure we'll win your business with our proven product and highly-regarded customer service. So call us today at (718) 786-1600 or use this form and an expert will help you with your window soundproofing needs.

(1)

http://www.nytimes.com/2012/07/24/business/consumer-reports-finds-sleep-still-no-1-for-hotel-guests.html?_r=0